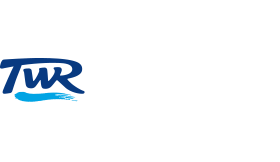 Company Profile
Tibet Water Resources Ltd. ("Tibet Water", formerly known as "Tibet 5100 Water Resources Holdings Ltd.") (Stock Code: 1115), listed on the Main Board of The Stock Exchange of Hong Kong Limited (the "Stock Exchange"), is an investment holding company with the vision of achieving long term sustainable returns for its shareholders and creating prime capital value. Tibet Water's operating subsidiaries and business activities are principally located in China. Tibet Water has two core business lines, namely, manufacturing and sales of 5100 Glacial Water and highland barley beer.
5100 GLACIAL WATER
Through Tibet Glacier Mineral Water Co., Ltd. ("Tibet Glacier Mineral Water"), we produce a leading brand in the fast-growing premium bottled mineral water market in China. We have positioned our "5100" brand as a premium brand by emphasizing the uniqueness and purity of our glacial spring mineral water, which is sourced from a unique glacial spring at 5,100 meters above sea level. Our 5100 Tibet Glacial Spring Water ("5100 Glacial Water") originates from the deep, naturally rising underground glacial spring immersed in the Nianqing Donggula Mountains in Tibet, one of the world's most remote, pristine and untraversed locations and bottled in close proximity to the water source. In addition, our water source is a natural spring, where water comes to the surface from deep underground. All these advantages provide our water source with natural protection against potential contamination and pollution. The mineral and microelement content of our product meets both the PRC New National Standard and European Union standards for natural mineral water and our production process is designed to preserve the natural qualities of our water source. We adhere to a strict quality control system in every stage of our operation process, from the sourcing of the water to processing, packaging, transportation and storage, with a view to ensuring the highest quality standards.
HIGHLAND BARLEY BEER
Tibet Tiandi Green Beverage Development Co., Ltd ("Tiandi Green") is principally engaged in the exploration, manufacture and sales of a Tibetan Plateau specialty highland barley beer, which is unique, in the PRC. With its three production lines imported from Germany, Tiandi Green is able to manufacture products including bottled and canned beer, with an annual production capacity of up to 200,000 tons. Tibet is one of the main areas for growing highland barley in the PRC, while highland barley is the main grain crop in Tibet. Highland barley beer is brewed using premium Tibetan green highland barley and unpolluted spring water sourced from Tibet. In 2010, highland barley beer from Tibet became the official beer for celebration activities during the Shanghai World Expo.